This is the source code for the ScreenCloud client. ScreenCloud is an easy to use screenshot sharing tool consisting of a cross-platform client and a sharing website: http://screencloud.net/
You can also upload to other services, including your own FTP server, Imgur, Dropbox & Ubuntu One through the use of plugins.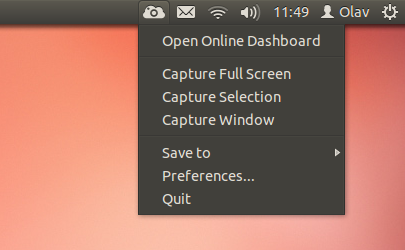 Features
Open Source and cross-platform(Windows, Mac & Linux)
Fast and easy: Snap a photo, paste the link, done!
Plugin support, save to Dropbox, Imgur, etc.
Built in screenshot editor.
To install screencloud (Install), run the following command from the command line or from PowerShell:
C:\> choco install screencloud
To upgrade screencloud (Install), run the following command from the command line or from PowerShell:
C:\> choco upgrade screencloud
Files
Hide
Virus Scan Results
Dependencies
This package has no dependencies.
Package Maintainer(s)
Software Author(s)
Copyright
Copyright © 1989, 1991 Free Software Foundation, Inc.
Tags
Release Notes
Version History
| Version | Downloads | Last updated | Status |
| --- | --- | --- | --- |
| screencloud (Install) 1.4.0 | 92 | Friday, August 10, 2018 | approved |
| screencloud (Install) 1.3.0 | 273 | Friday, July 7, 2017 | approved |
Discussion for the screencloud (Install) Package
Ground rules:

This discussion is only about screencloud (Install) and the screencloud (Install) package. If you have feedback for Chocolatey, please contact the google group.
This discussion will carry over multiple versions. If you have a comment about a particular version, please note that in your comments.
The maintainers of this Chocolatey Package will be notified about new comments that are posted to this Disqus thread, however, it is NOT a guarantee that you will get a response. If you do not hear back from the maintainers after posting a message below, please follow up by using the link on the left side of this page or follow this link to contact maintainers. If you still hear nothing back, please follow the package triage process.
Tell us what you love about the package or screencloud (Install), or tell us what needs improvement.
Share your experiences with the package, or extra configuration or gotchas that you've found.
If you use a url, the comment will be flagged for moderation until you've been whitelisted. Disqus moderated comments are approved on a weekly schedule if not sooner. It could take between 1-5 days for your comment to show up.
comments powered by

Disqus