Past Event from Thursday, 6 October 2022
We recently released our largest update to Chocolatey Central Management so far. Join Gary and Steph to find out more about Chocolatey Central Management and the new features and fixes we've added to this release.
Chocolatey Central Management provides real-time insights, and deployments of both Chocolatey packages and PowerShell code, to your client and server devices.
Find out more about Chocolatey for Business and Chocolatey Central Management.
Speakers: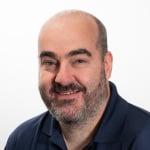 Gary Ewan Park
Principal Software Engineer at Chocolatey Software
Gary is a Microsoft MVP in Developer Technologies and also GitHub Star. Throughout his career, Gary has always looked to see how things can be automated, using the mantra that if you do the same thing more than twice, it is time for automation.
---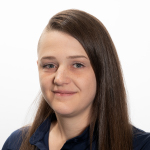 Stephanie Hays
Senior Software Engineer at Chocolatey Software
Stephanie is a Chocolatey Software Engineer who spends most her time experimenting with all things HTML, CSS, and JavaScript while also dabbling in the worlds of C#. She creates modern, user friendly web experiences designed to please and delight all individuals.
---