Chocolatey Central Management Deployments
The Best Software Management for Windows Endpoints
Central Management Deployments for Windows Systems Administrators is easy to use yet powerful software for the management of all software on all Windows endpoints
When you have more than one endpoint to manage.. perhaps in more than one location… and the list of software to manage is growing, with patches and releases becoming more frequent… that's when Sys Admins turn to Central Management Deployments to get a grip of their Windows estate.
"How I Completely Automated Managing Windows Desktop Software...how we internalize, schedule and upgrade all of our software with very little human interaction necessary."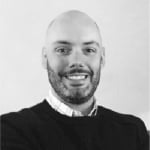 Dan Franciscus
Systems Engineer, Institute for Advanced Study
Benefits
Ready to go!
Simple, sensible, sane!
Everything is set up to work out of the box with convention over configuration. It's not like starting with an empty Excel spreadsheet! Sensible defaults are preset by experts and it's ready to go. Connect your repository of packages and your target endpoints then start to build plans for remediation.
Anyone can use it!
Popular and standardized
Deployments uses the ubiquitous Chocolatey packages which have passed a billion installs around the world. You use community packages or curate your own in a private repository. Even the most complex Windows environments and be tamed with the mix of Chocolatey packages and Deployments automation and control.
Keeps finance happy
Budget friendly
Deployments is one feature of the larger Chocolatey for Business suite, which has a list price starting at $16.50 for each managed target. But you get more features that integrate with Deployments and further improve your workflow. Other parts of C4B include Visual Package Management (Internalizer, Synchronizer and more) and Self-Service Anywhere so users can "pull" packages as an alternative to Deployments "push".
Plays nice with others
Integrates with everything
You can use Deployments on its own, but in more complex environments you can plug Deployments into a larger workflow and other tools. For example, you can easily integrate Deployments with a software repository of your choice, and also with configuration management tools such as Puppet, Ansible and Microsoft SCCM.
Pre-Deployments pain-points
We hear common complaints from our community about Windows software management —
do you feel this pain?
I'm flying blind
I can't manage what I can't see or understand. Before Central Management Deployments I found it hard to see (a) what packages exist in the library and (b) which of those packages are deployed to which endpoints and (c) which packages are out of date and need remediation.
Automation is hard
We have a reasonably complicated landscape. Manual tools and processes need more time and budget to make them work. New hires struggle to get up to speed, everyone is making mistakes, tickets queue gets longer, users get frustrated. Short cuts are taken. I'm exhausted.
We're in a mess!
Over time we've accrued a bunch of tools and a mix of manual and automated steps: we've built a Heath Robinson contraption! We need to simplify it all to focus on what's important: getting Windows packages to Windows endpoints on time.
How it works
Deployments is the new Sys Admin on your team that always does as it's told and never sleeps!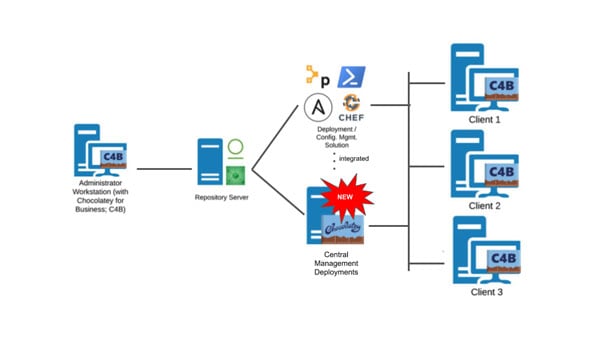 Integrate into your existing setup, or create a new and improved software management system.
Connect Deployments to your software repository.
If you need to use other tools like Configuration Management, integrate with those.
Integrate Deployments with your endpoints.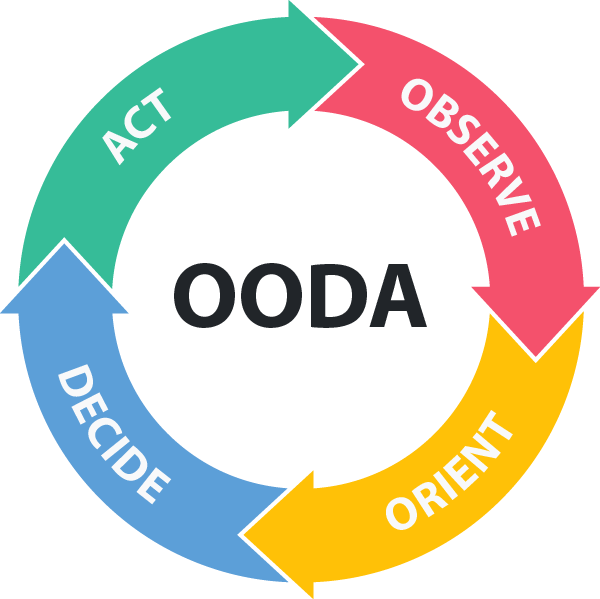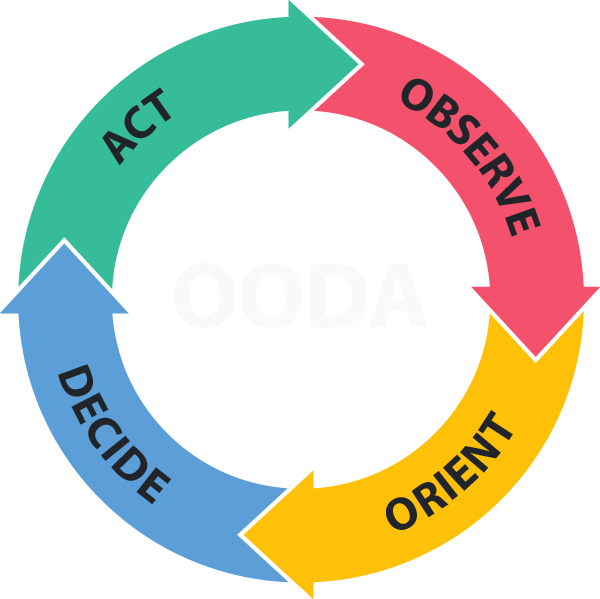 Create a WinOps workflow like the popular OODA loop:
Observe - see new software, releases, upgrades and patches.
Orient - which software is out of date on which endpoints?
Decide - build plans to automate software management.
Act - on-demand execute or schedule plans.
Features
All the power without the learning curve means Sys Admins can go from zero to hero in hours. Create a modern software management workflow that's aligned with WinOps, DevOps and OODA.
Observe & Orient
Dashboard
Reports
Software Collections
Target Groups
Watch plans execute
View endpoint logs
Decide
Create Plans
Enrich with Powershell
Ordered, multi-step plans
Each step can target different endpoints with different packages
Fine-grained permissions
Act
On-demand immediate action
Schedule out-of-hours, unattended
Live display to watch plans execute
Integrate with other systems live
Powershell expert control
What Sys Admins say about Central Management Deployments
I can arrange my important software into collections and my endpoints into groups by department. Then I can see which departments have out of date software and who are exposed to a new CVE.
Some endpoints need different packages and have dependencies in the same change plan. I can now set the order to upgrade dependencies first, pause services while software is updated. It's automating how I used to carefully do it by hand.
With the visibility on the dashboard, reports and plans, I can communicate changes better to the IT Service Management team. It gives me confidence that everyone knows what's happening so if there is a problem, we're covered!
Getting Started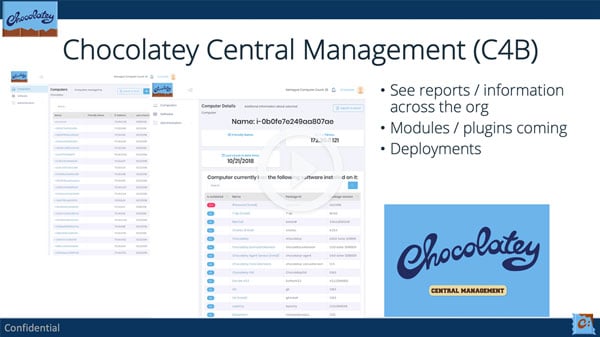 A Windows Automation Expert explains Central Management Deployments