Past Event from Thursday, 4 August 2022
Join Paul and Gary to hear more about the plans for the Chocolatey CLI in the not so distant future. We'll talk about some cool new features, long term asks from Customers and Community and how you can get involved!
Speakers: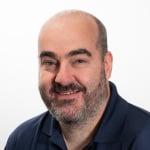 Gary Ewan Park
Principal Software Engineer at Chocolatey Software
Gary is a Microsoft MVP in Developer Technologies and also GitHub Star. Throughout his career, Gary has always looked to see how things can be automated, using the mantra that if you do the same thing more than twice, it is time for automation.
---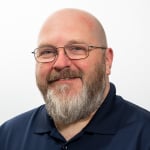 Paul Broadwith
Technical Engineering Manager at Chocolatey Software
Paul is an MVP in Cloud and Datacenter for his work in PowerShell and a Microsoft Certified Trainer (MCT). His career has seen him work in many sectors for over 30 years. As somebody kindly put it, he's been about a bit.
---