Webinar
Automate and 'Tune Up'
Intune with Chocolatey
Thursday, 6 May 2021
10 AM CDT / 8 AM PDT / 5 PM CET
Click Here to Register
Accelerate the automation of your Windows Software with Chocolatey and Microsoft Endpoint Manager (MEM)
Microsoft is leading with Intune as its one-stop solution for remote endpoint management. But there are still some gaps that need to be addressed. If your application is not a standard MSI/MSIX file, not available in the Microsoft Store, or requires customization, then how can it be managed?
On this Webinar we will show you the answer to the question: "How do I manage ALL of my Windows software with Intune?".
Chocolatey for Business allows you to quickly on-board any Windows software into Intune with two simple commands! Sounds too good to be true? Join our webinar and watch us do it live.
In this webinar we will be announcing our new integration with Intune and covering
Windows Automation with Chocolatey
Maximizing your MEM Investment
Live Demo Before: Creating a Standard Intune Win32 App
Live Demo After: Quick & Easy Onboarding of Chocolatey Packages into Intune
Upcoming Features and Roadmap
Q & A Session
Click Here to Register
---
Event Details
Title: Automate and 'Tune Up' Intune with Chocolatey
Date: Thursday, 6 May 2021
Time: 10 AM CDT / 8 AM PDT / 5 PM CET
Convert to your time zone
Duration: 1 hour
---
Speakers:
Join the team as they discuss real-world examples of how they have helped customers automate their Windows environments: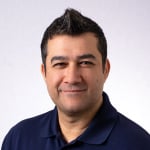 Adil Leghari
Senior Solutions Engineer at Chocolatey Software
Adil Leghari is a 15-year Sysadmin who is super-passionate about PowerShell and automation. He is a co-founder of the Pacific Northwest PowerShell User Group and a co-host of BridgeConf. When not working at Chocolatey, he enjoys long walks on the beach, candlelit dinners, and designing stickers.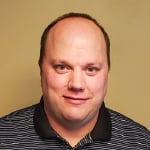 Cory Knox
Software Engineer Contractor at Chocolatey Software
Cory Knox is a PowerShell Automation specialist with 10 years of experience creating tools to automate and streamline processes. He is passionate about creating solutions to improve efficiency through code.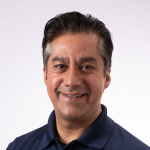 Mukesh Sharma
Co-Founder & COO of Chocolatey Software
Mukesh is passionate about helping our customers on the Windows Automation journey. He has spent 20+ years helping various organizations adopt new disruptive technologies rapidly and consistently; from virtualization, cloud, data analytics to DevOps/WinOps. He is always seeking out opportunities to offer the customer a better experience than they expect.