Webinar
Chocolatey Central Managements
Deployments Scheduling, Semi-Connected Environments, and API


Reserve My Spot Now
Overview
Chocolatey Central Management's premiere feature of Deployments now can work with schedules, semi-connected environments, and CCM (Chocolatey Central Management) overall has a published API so you can accomplish more, much more. We are excited to share that with you!
Register for this webinar to learn more about:
Chocolatey Central Management Deployments
Creating deployments with maintenance windows
Creating deployments with schedules
Creating deployments that wait for all machines to connect, even when it comes to semi-connected environments.
The CCM API with some working examples of when you would like to use it.
We can't wait to see you there and we can't wait to see what you will do with the new Chocolatey Central Management features!
Reserve My Spot Now
---
Event Details
Title: Chocolatey Central Managements Deployments Scheduling, Semi-Connected Environments, and API
Date: Thursday, 3 December 2020
Time: 10 AM CST (8 AM PST / 4 PM GMT)
Convert to your time zone
Duration: 1 hour
---
Speakers: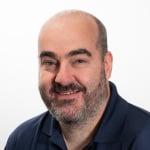 Gary Ewan Park
Senior Software Engineer at Chocolatey Software
Gary Ewan Park has 10+ years working as a developer in the Oil and Gas Industry. He is the primary maintainer on the Chocolatey GUI project and the lead automation expert on Chocolatey Central Management.
Chocolatey Central Managements Deployments Scheduling, Semi-Connected Environments, and API
Reserve My Spot Now