Overview
Chocolatey Central Management now includes the premiere feature of managing endpoints through a Chocolatey-centered solution aka Deployments. We are excited to share what Deployments is all about!
Register for this webinar to learn more about:
Setting up agents and Central Management for Deployments
Creating target groups to deploy to
Creating a deployment with one or more steps
How to easily manage Chocolatey packages and with additional permissions, run full PowerShell scripts
Choosing how failures in each step are handled
Controlling permissions on who can deploy Chocolatey packages and who can run full scripts
Progressing a deployment through each status from Draft to Complete and see reporting on all aspects of that
Capturing a report in PDF to share with executive staff
We can't wait to see you there and we can't wait to see what you will do with Central Management Deployments!
Reserve My Spot Now
---
Event Details
Title: Chocolatey Deployments - Easily Orchestrate Amazing Things!
Date: Tuesday, 23 June 2020
Time: 10-11 AM CDT (8-9 AM PDT / 3-4 PM GMT)
Convert to your time zone
Duration: 1 hour
---
Speakers: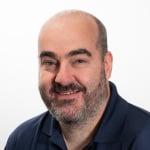 Gary Ewan Park
Senior Software Engineer at Chocolatey Software
Gary Ewan Park has 10+ years working as a developer in the Oil and Gas Industry. He is the primary maintainer on the Chocolatey GUI project.