Past Event from Thursday, 7 April 2022
Script Builder allows you to bulk install Chocolatey packages in just a few clicks. Just add packages to Script Builder and choose your integration method to get started! Join us on Twitch as we dive into Script Builder with a live demo.
Speakers: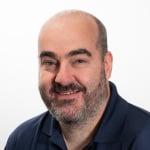 Gary Ewan Park
Principal Software Engineer at Chocolatey Software
Gary is a Microsoft MVP in Developer Technologies and also GitHub Star. Throughout his career, Gary has always looked to see how things can be automated, using the mantra that if you do the same thing more than twice, it is time for automation.
---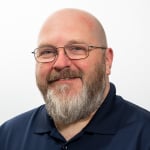 Paul Broadwith
Technical Engineering Manager at Chocolatey Software
Paul is an MVP in Cloud and Datacenter for his work in PowerShell and a Microsoft Certified Trainer (MCT). His career has seen him work in many sectors for over 30 years. As somebody kindly put it, he's been about a bit.
---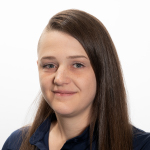 Stephanie Hays
Senior Software Engineer at Chocolatey Software
Stephanie is a Chocolatey Software Engineer who spends most her time experimenting with all things HTML, CSS, and JavaScript while also dabbling in the worlds of C#. She creates modern, user friendly web experiences designed to please and delight all individuals.
---