Overview
We've been hard at work simplifying the setup of Chocolatey for Business (C4B) for our users. Whether you'd like to "Bring Your Own VM", or spin up a Cloud-ready solution, we've got you covered!
Register for this webinar and we'll cover:
The components of a Chocolatey for Business (C4B) solution
Deploying on your own infrastructure with the C4B Quick-Start Guide ("Bring Your Own VM")
Deploying C4B to the Cloud with the Quick Deployment Environment (QDE) Azure Marketplace offering
... And maybe "One More Thing"?!
Reserve My Spot Now
---
Speakers: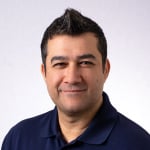 Adil Leghari
Senior Solutions Engineer at Chocolatey Software
Adil Leghari is a 15-year Sysadmin who is super-passionate about PowerShell and automation. He is a co-founder of the Pacific Northwest PowerShell User Group and a co-host of BridgeConf. When not working at Chocolatey, he enjoys long walks on the beach, candlelit dinners, and designing stickers.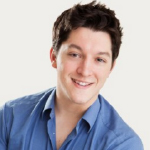 James Ruskin
Package & Infrastructure Engineer at Chocolatey Software
James is an infrastructure engineer with a passion for automation. Over the last decade, he has gathered experience and enthusiasm as a DevOps Engineer, SysAdmin, and general PowerShell dev.