Chocolatey Resource Library
12 Days of Chocolatey Feature Video Series
Chocolatey for Business Feature Video Series
Testimonials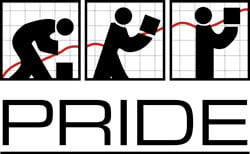 The I.T. department staff at P.R.I.D.E., Inc. were early adopters of Chocolatey and the product had become an integral part of processes. Chocolatey improves our efficiency, increases consistency across workstations, and provides easy access to software that is vital to our engineers daily workflow. Truly a revolutionary solution to a problem that has plagued Windows since inception.

Chocolatey has gone from a convenience to a necessity. It has helped us automate third party software updates, which has improved end user experiences and our on-site security. It has saved time by reducing the volume of calls to our help desk for simple issues like Flash Player updates, so we can focus on other issues. It's integration with Chef has allowed us to automate software installation and deployment. Gone are the days when we would provision and deploy a PC with an outdated version of Chrome. With Chef and Chocolatey we deploy updated software every time a PC is provisioned. Chocolatey has helped us wrangle all of the applications we use into one manageable and automation friendly interface.
We were looking for an efficient and seamless way to deploy software on servers and workstations without hindering user experience. Chocolatey has definitely helped us a great deal with automated deployments. The package builder is also a great way of creating custom install packages for business-specific software. Overall it has saved us a lot of time and hassle.

At MPAC, we needed to implement a new, configurable package management solution to satisfy our complex requirements. Choosing Chocolatey turned out to be an excellent decision – the solution gave us everything we needed to accelerate deployments, improve security and endpoint visibility. In addition, by streamlining application packaging and deployment with Chocolatey, we've significantly reduced application management costs and improved service delivery.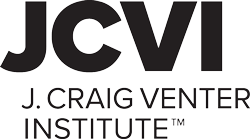 In the SMB market we just don't have the resources to dedicate an entire FTE to managing a complex configuration management tool. As a result, these types of monumental products tend to fail monumentally. Chocolatey is allowing us to leverage modular DevOps practices in a much more economical way. It's well worth investing in Chocolatey for Business, which provides the extra tooling we need to realize our DevOps goals faster.

We manage a broad range of application requirements across academic disciplines summarised by approximately 500 applications on 7000 managed endpoints. Chocolatey is quickly becoming an indispensable piece of our configuration management toolset for end-user devices.

We have reduced our packaging overheads and complexity for many applications through the internalisation of community packages. This has also allowed us to update third party apps more rapidly to improve levels of security and compliance.

Chocolatey has also been instrumental in our focus on increased automation/orchestration and is a key tool used in our containerisation journey with Docker.

Chocolatey has greatly simplified our deployment operations and software management with its ease of implementation and usability. We were able to use chocolatey in many different ways, saving time and providing consistency in daily operations.

Chocolatey has been a great addition to our IT toolset. It has streamlined our workstation deployment down to a fraction of the time it used to take. We've also leveraged the tools to create our own custom packages for in house software. Keeping our workstations up to date is also automated and working smoothly. We have visibility into what products are installed and updated very easily. This greatly enhances our security by not having outdated software packages on the network. I highly recommend Chocolatey to my colleagues when they ask how we are accomplishing these tasks.
Chocolatey has greatly simplified package management on Windows computers via its integration with Puppet configuration management software. This configuration has allowed us to leverage similar skillsets in configuration management across Windows and Linux. The command line interface to package management also makes it easy to use several remote tools to check on, install, and uninstall packages in an ad hoc manner on Windows.

The Chocolatey business version helps us by making it dead simple to import packages for use from the gallery to our internal secure repository.
We need to rapidly deploy new testing and user environments, and Chocolatey makes that a seamless and easy process!
As we are still kind of small startup, we don't have a lot of resources to package, install and maintain our internal applications. The combination of Chocolatey and MyGet has given us an easy way to package and distribute our applications in a controlled way without having any infrastructure to maintain. The C4B features have made it even easier for us which gives us more time to focus on the core of our own service.
Helpful Resources
---
What is Chocolatey?
Chocolatey Software CEO Rob Reynolds and COO Mukesh Sharma talk about Windows automation with Chocol...